From the Frontlines: Your Amazon Guy
Today is a big day because this opens opportunities for small & medium sized vendors to have approachable integrations into the vendor central system.
Most people i've spoken with have dedicated employees for EDI, or have considered spending hundreds of thousands to upgrade their ERP.
Can you imagine what a fortune 500 vendor would have to go through? 12-18-months and millions spent.
Today we have access to ORDERS / SHIPMENTS / PAYMENTS / TRANSACTIONS.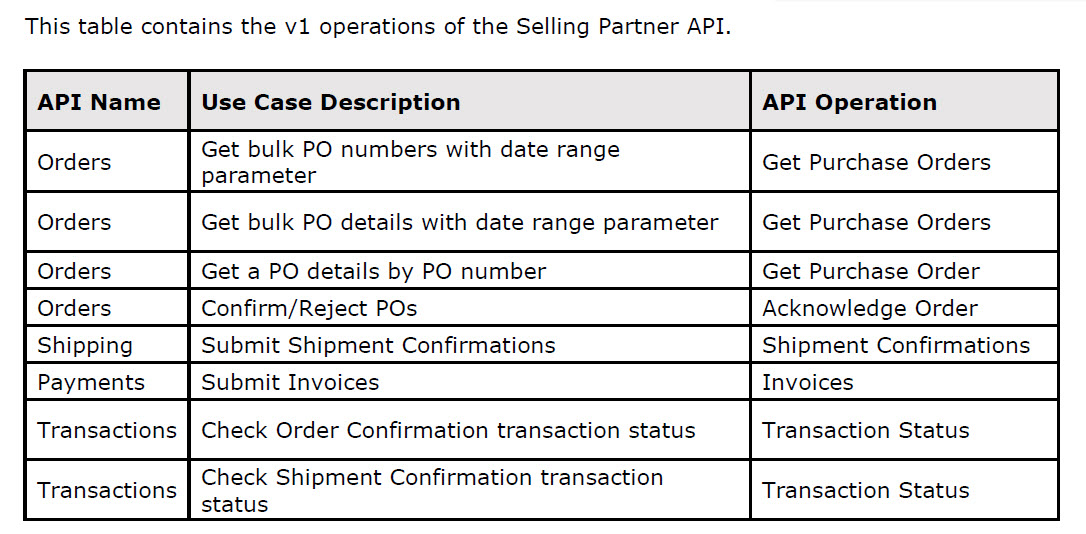 THIS is amazing because it lets you do the basics of order processing:
order comes in, API can fetch for orders
order gets entered into quickbooks
order gets confirmed back accurately
shipment (ASN) gets created accurately.
invoice gets created accurately.
This changes everything
---
---